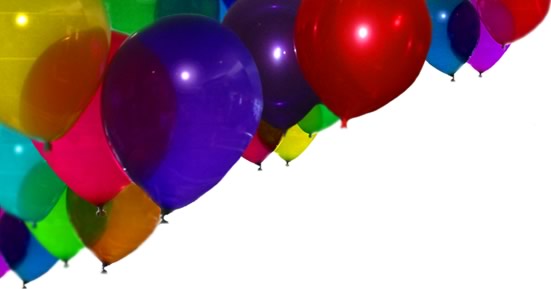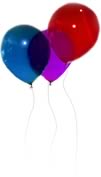 Let the fun activities, travel, shopping and romance begin right now. 



Proudly Presents And Welcomes

Married & Engaged Couples

 To The

The Marriage Celebration Expo

Fun & Love Instead of Arguments

Very Affordable 1rst and 2nd Honeymoons

Resources for All

Marriage  Organizations

(There are 63,320,000 Married Couples in the USA and an

​ Estimated 3.5 Billion Married Couples Worldwide)

Why Join The Marriage Celebration Club?

Our Club is designed to enhance and step up the quality of marriages, stop separation or divorce, increase intimacy with a focus on love, fun, knowledge, and love making techniques.  This is the world's most exclusive membership club for married, military and engaged couples featuring fun activities, vow renewals, travel and events. We are also a partner, resource, support and step-up feature for any and all new and old marriage clubs and marriage organizations globally for planned events, shopping and fun. This exciting marriage celebration club features three types of memberships. One membership covers USA only benefits and the VIP membership covers worldwide benefits plus we have an Engagement membership. 

Marriage​ Celebration Club

International and Multicultural Club Members Global

2010 "Trademark",  Name & Logo © "Marriage Celebration Club" 

2010 "Trademark",  Name & Logo ©"Universal World Entertainment" 

2010 "Trademark",  Name & Logo © "Corporate World Business Clubs" Trading as "Corporate Business Clubs"

All Rights Reserved.

Disclaimer:

Universal World Entertainment, The Corporate World Business Clubs and The Marriage Celebration Club does not own any of the videos, music or pictures on this website.

"Where The Honeymoon Never Ends"



 Enjoy Vacations, Date Night or Weekend 

Group Event Parties, Formal Balls and Concerts

Enjoy Shopping Events, The Upcoming Marriage TV Network, and The 

New Marriage Celebration Club Video Magazine​

Membership is a Great Holiday and Anniversary Gift For Married Couples

​Marriage Celebration Magazine and Blog

Introducing The New 

Marriage TV Network 

Worldwide Shows and Viewing

The Marriage Club on 

FaceBook 

(Atlanta)

Attention Non Alcoholic Drinkers:

When Out Eating or Celebrating With Those Who Drink Alcohol. Do Not Violate Your Principles

You Can Purchase Non Alcoholic Cocktails by Saying Make My Drink A Virgin or Request Fruit Juices or Sodas 

Bonus Club Activities/Events

As a Marriage Celebration Club member you will have access to over 8,000 exciting affiliate  marriage events in the USA plus over 3 million other types of events in 180 countries worldwide. 


.https://www.eventbrite.com/d/united-states/marriage-events/?page=2

 Funding For Your Dreams, Family Money Needs and Family Business 

Introduction Letter and Questionnaire ​ 

Greetings:

Married Couples, engaged couples, marriage minded people, military couples, business owners. it has been proven that money, sex, infidelity and lack of quality time with each other are the main causes of separation and divorce. Today the "Marriage Celebration Club" is going to help with the money, offering funding assistance for your dreams, money needs and fun. 

We offer money help through Universal World Entertainment's "Corporate World Business Clubs" and its affiliates for your wants and needs. Our funding packages are quick and easy, unsecured cash loans from $10,000 to $400,000 with no prepaid penalties, no upfront costs, no down payment and no collateral. Interest rates can be as low as 6% and money into your bank account within 5 to 7 business days. We understand the difficulty many lending institutions have made borrowing during the pandemic but our team has loaned over $6.9 billion during the past year. We have established a network of nearly 240 lenders; major banks, credit unions, and private lenders, who provide unsecured loans. All loans are personal loans based on the borrower's credit profile and verified income. The minimum credit score is 650 but the ideal credit scores for our clients are 680+ Credit Scores. Borrowers are required to have a minimum $27,000 gross annual job income or adjusted gross income for self-employed borrowers. The funding is principal and interest loans with 3 to 5-year terms. Loan rates and terms are determined by the lenders, based on the borrower's credit profile, and verified income. A 15% consultant fee is added for getting you the no collateral loan. (An example is if your funding is $30,000 then 15% is added for the total funding of $34,500). For your existing business, loans for larger amounts above $400,000 to $40 million and/or a longer time to repay would require more information and regular secured lending terms. 

Use the money for anything legal. You can use our loans to buy a home, startup a business, working capital to operate your existing business, buy a franchise, down payment assistance on anything, investing in the stock market, remodeling, decks/patios also Church Projects, TV/Film/Music Projects, Weddings, Funerals, Personal Enhancement Surgery, Health Care or Anything. We can also set you up in your own self operating business that would self pay your bills off and keep paying you a monthly income. You must have a $50,000 reserve or balance in your bank account for the self pay bills business to happen.  This is the way top 1% income earners in the world pay their bills and now so can you, by using a business or other investment and not have to pay from your paycheck. We call it self paying through investment.

Look at our quick questionnaire and make a determination if you qualify or not. If there is something holding you up on the questionnaire don't worry, sometimes all is needed is a letter of explanation or updated information. Next one of our financing team members will call you and get things started to get that money to you within 5 to 7 business days.

Questionnaire

1. Are you a US Citizen or Permanent Resident with a green card or social security number? 

Yes_____ No______ Green Card______

2. Do you have a credit score of 650 or higher? Yes____   No____

3. Is your annual income more than $27,000? (source of income: W2 - at least 1 year, Self-Employed – at least 2 years, Social Security, Retirement, or Permanent Disability) Yes____ No____

4. Do you have less than 6 inquiries in the last 6 months? Yes__ No__

5. Do you have new credit lines opened, with your personal credit, in the last 6 months (Credit Cards, Credit Card Limit Increase, Car Loan, Mortgage, Personal Loans, Co-Signing or etc.)? Yes___ No___

6. Have you ever filed Bankruptcy? (If yes, discharge date must be at least 2 years old) Yes___ No___ Discharge Date_____________

7. Do you have any late payments, recent collections, or anything that is derogatory reporting in the last 2 years? Yes____ No____

8. Do you have at least 60% left on your current credit card balances? Yes___ No___

9. Do you feel based on the questions above you are:

  a. Qualified _____

  b. Somewhat qualified ____

  c. Not qualified ____

10. Are you interested in our investment program to self pay your bills off each month? Yes___ No___

11. How much total money would you need that includes your project and other wants or needs?  Please estimate $__________

Please State If Needed, Comments, Questions, Requests and Problems About 

Your Qualifications Here:

Copy and Paste Questionnaire Into Email Then Send, Reply or Forward Questionnaire to: 
[email protected]
Or

 Marriage​ Celebration 

Club